We define chocolate in a whole new way!  With the help of our specially designed 3D printer, we break through the limits of chocolate production and make the impossible possible.

Individual
Mass production was yesterday - we make your dreams come true. With us you'll get individualized products exactly how you imagined.

Different
Always the same gifts? Not with us! New shapes and original designs are a highlight for any occasion.

Limitless
Big party or small get-together? You can order our specialized products individually or in small or large batches.
We make your stand the center of attention.
Exhibition and event accompaniment.
Exhibitions – Event accompaniment
Get in touch ³
Quality ³
We don't go along with the trend of mass production. That's why our products are defined by an exclusive quality. We use only the finest chocolate from Switzerland because we're convinced that excitement about our product shouldn't stop after you've opened the package.
Perfection ³
We're satisfied when you are! That's why we're constantly working to improve ourselves. We question tradition and give our designs a modern touch.
A matter close to our heart: protecting natural resources while maintaining our standards of high quality. That's why the search for a sustainable producer was particularly challenging.
Innovation ³
The best ideas are seen in hindsight? Not with us! Today we're already considering what we might want to implement tomorrow. Standing still is not an option for us—we're always thinking one step ahead. Already have your own idea for a possible design? Share your idea with us!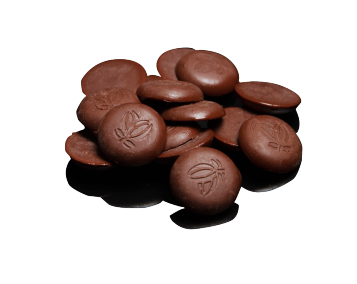 With our one-of-a-kind printers designed especially for this task, we transport you into a new dimension of chocolate. The 3D printer allows us to realize your product within a short development time and for quantities as low as 1. Whether it's your own idea or a suggestion from us, our concept offers various design options that are guaranteed to be a hit at any party.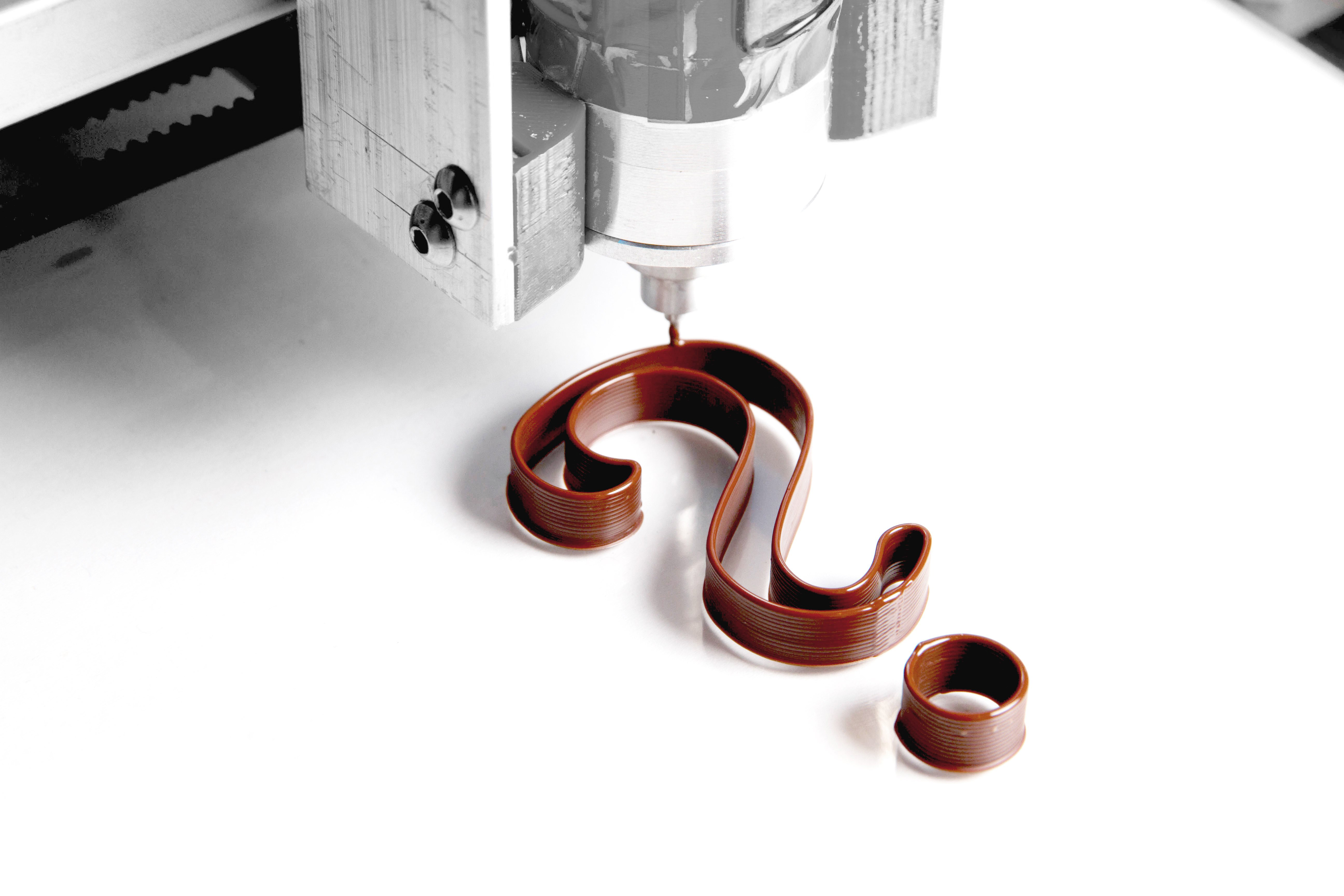 Anyone can be mainstream. At chocolate³, we leave you with a "wow-effect" and create a completely new experience by combining something as traditional as chocolate with state-of-the-art technology.  We have high³ demands for ourselves.  That's why we don't rest until we've completed the product perfectly. Constantly new innovations and particularly high quality are two of many factors that define us.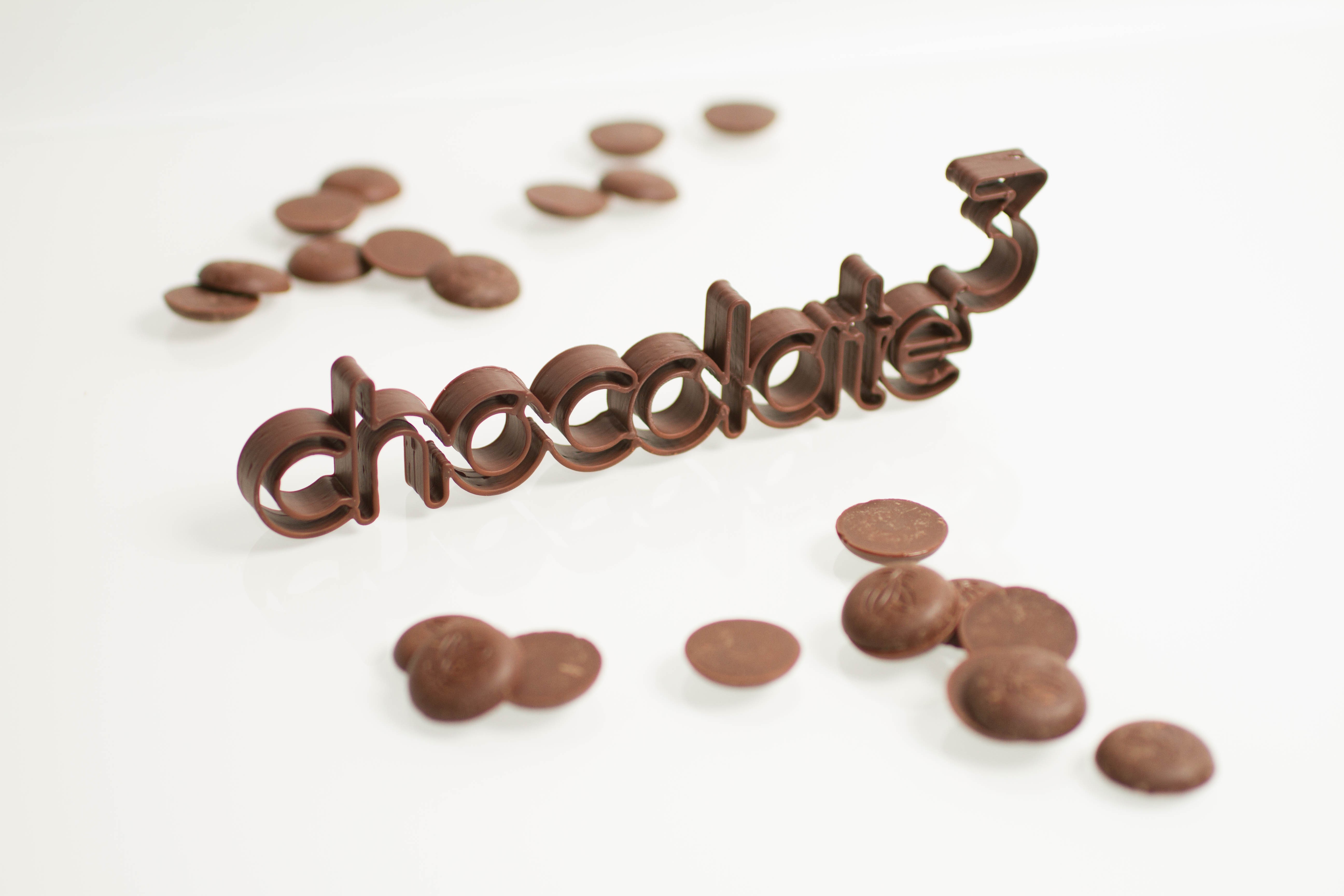 Let's make a difference!
Call it quits with boring gifts! Our original chocolate designs bring gift-giving to a whole new level.
Sustainability is so yesterday?
We attach great importance to sustainable production and environmentally friendly packaging—all without compromising on appearance. Protect the world of tomorrow today!
Passion and creativity are indispensable ingredients when it comes to confectionery and chocolate making.  Combine these with our experience and expertise, and the result is an unbeatable recipe for the perfect product.  For our products we use the finest chocolate coating from Felchlin in Switzerland, made only with the best ingredients.  Protecting natural resources while maintaining our standard of quality.  That's why the search for a sustainable producer was particularly challenging.
Perfected for chocolate processing – Processes any chocolate without additives.
Perfected for chocolate processing –
Processes any chocolate without additives.