We redefine chocolate! With the help of our specially developed 3D printers, the limits of chocolate production are broken and previously unimaginable things are made possible.

Individual
Mass production was yesterday - We make your wishes come true. With us you get individual productions exactly after your conceptions.

Different
Always the same presents? Not with us! New shapes and an original design are a highlight for every occasion.

Unlimited
Whether large party or small celebration, you can order our special productions as a single piece as well as in small and also large quantities.
Quality ³
We simply do not follow the trend of mass production, which is why our products are characterised by exclusive quality. We only use the finest couverture from Switzerland, because we are convinced that the enthusiasm for our product should not stop when the packaging is opened.
Perfection ³
We are satisfied if you are too! That is why we are constantly working on improving ourselves. We question traditions and give our designs a modern finishing touch. Your feedback is always welcome!
Our heart is set on protecting natural resources while at the same time meeting our quality standards. The search for a sustainable manufacturer was therefore a particular challenge.
Innovation ³
The best ideas always follow? Not with us! We are already considering today what we might want to implement tomorrow. Stagnation is not an option for us, we always think one step ahead. Do you already have an idea of a possible design? Please feel free to approach us with your idea.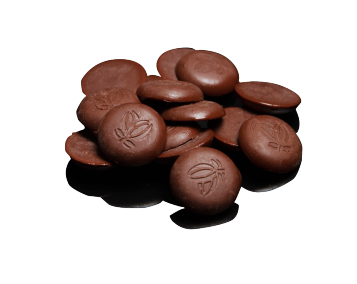 With our specially developed 3D printers, we take you to a new dimension of chocolate. 3D printing allows us to produce your product from a quantity of 1 within a short development time. Whether your own idea or a suggestion from us, our concept offers many different design options that are guaranteed to be a highlight at any celebration.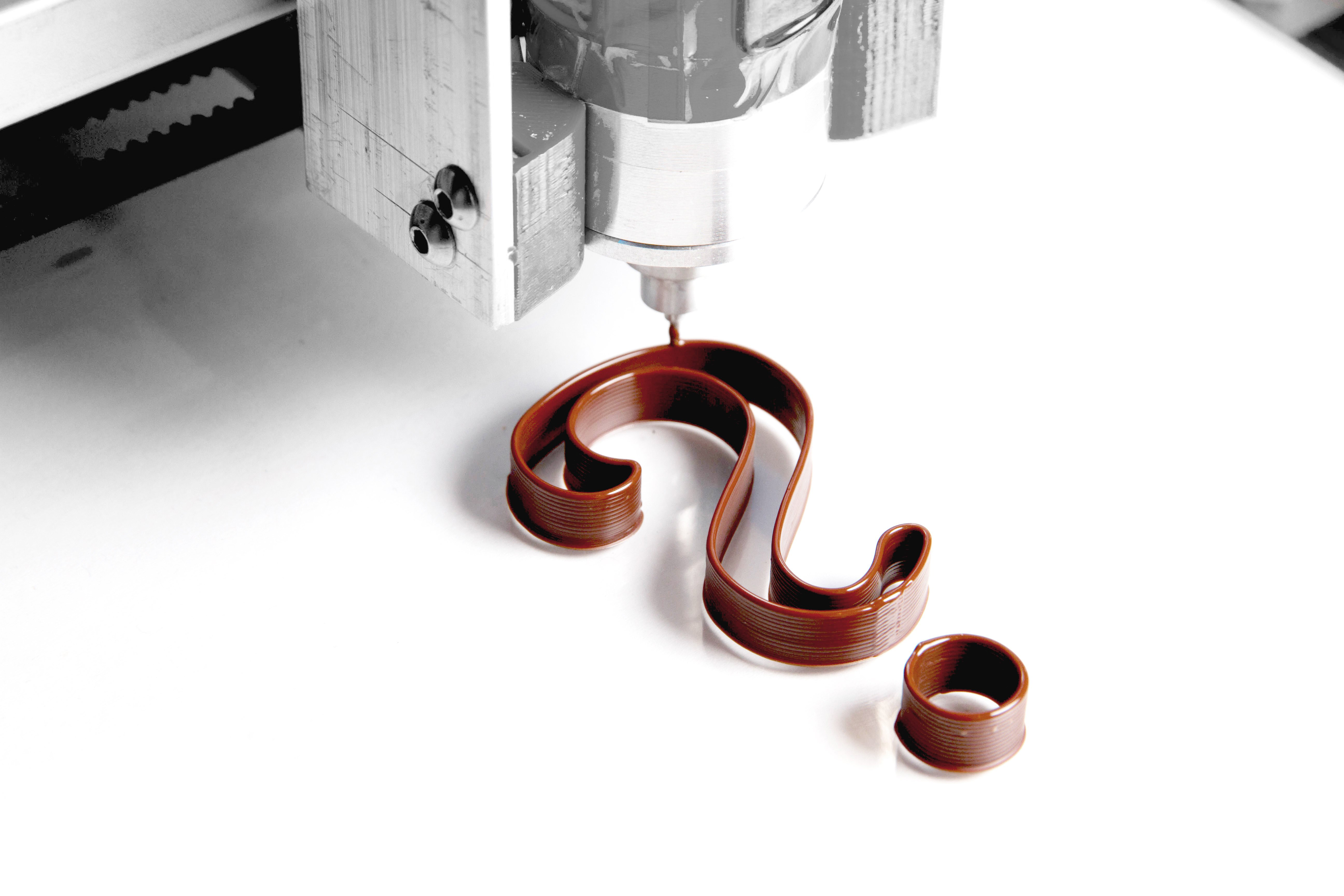 Mainstream can be anyone. Our vision at chocolatehoch3 is to leave the wow effect behind by combining something as traditional as chocolate with state-of-the-art technology to create a whole new experience. Our demand on ourselves is high3, so we don't rest until we have the perfect end product in front of us. Constantly new innovations and a particularly high quality are two of the many factors that make us stand out.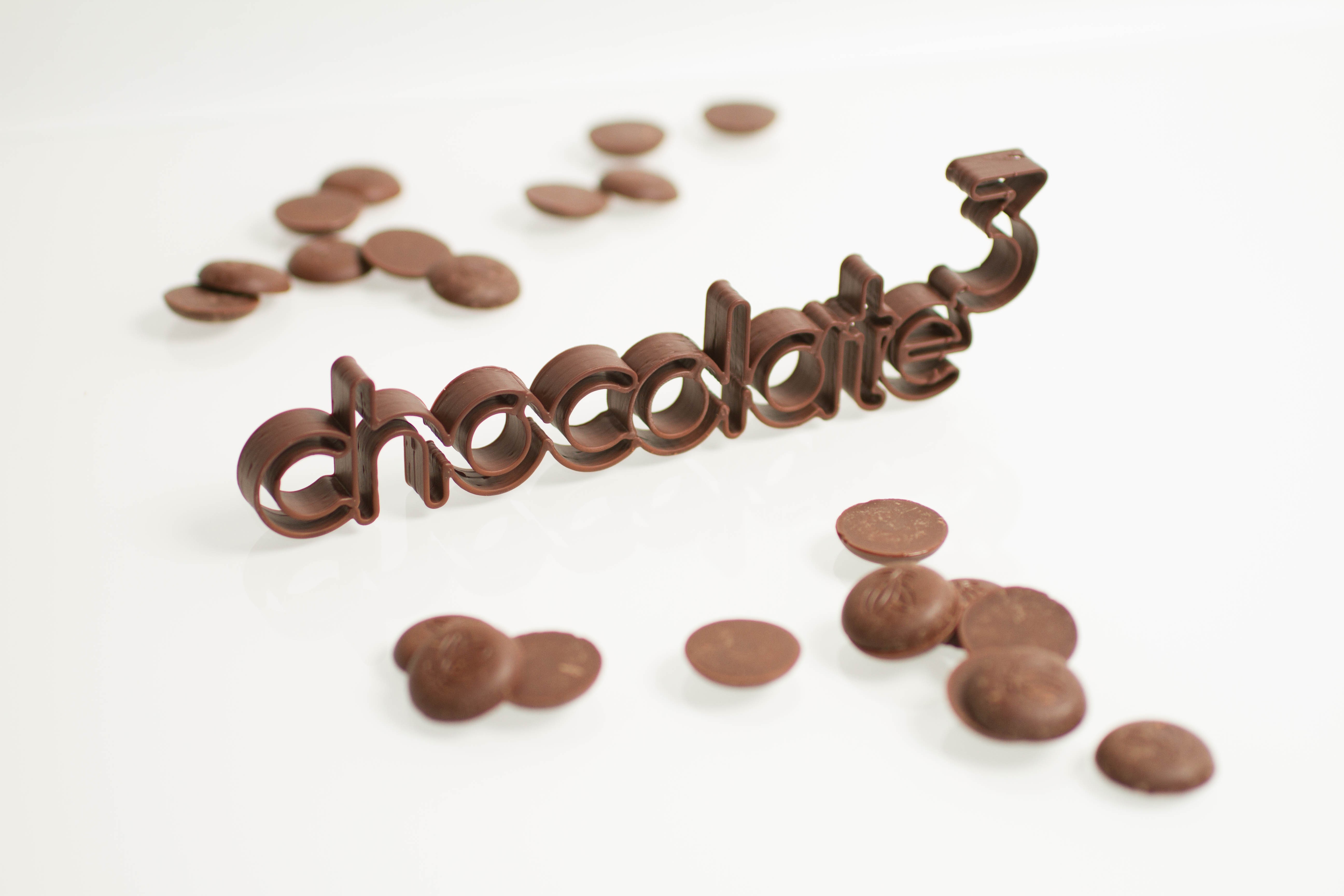 Let's make a difference!
Put an end to boring gifts! Take gifts to another level with our original chocolate designs.
Sustainability is so yesterday?
We attach great importance to sustainable production and environmentally friendly packaging - without, of course, compromising on appearance. Protect the world of tomorrow today!
Passion and creativity are indispensable ingredients when it comes to confectionery and chocolate making. Combined with our experience and expertise, this results in an unbeatable recipe for the perfect end product. For our products we use the finest chocolate coating from Felchlin in Switzerland, which is made only with the best ingredients. Protecting natural resources while at the same time meeting our quality standards. Therefore the search for a sustainable producer was a special challenge.
Perfected for chocolate processing –
Processes any couverture without additives.
Perfected for chocolate processing –
Processes any couverture without additives.